Do you want your clients to be news in the media?
Then switch to Growwer!
We offer you a digital platform that puts your agency in contact with the most important online newspapers and blogs in each market niche. All you have to do is choose the most appropriate media for each of your clients and start to make them visible to their target audience.

Our technology will find the media with the highest impact for your clients so that they can improve their online visibility and reputation. Want to know more?
Why use Growwer for agencies?
Growwer is based on an affinity system that allows you to position interesting articles in the media that potential clients actually read. If you are interested in managing your clients' campaigns, it is a convenient and fast option for locating media outlets. In this way, the company will meet users in a very natural and organic way. As they read information that is useful to them, they will get to know your clients' company and the services that they can offer.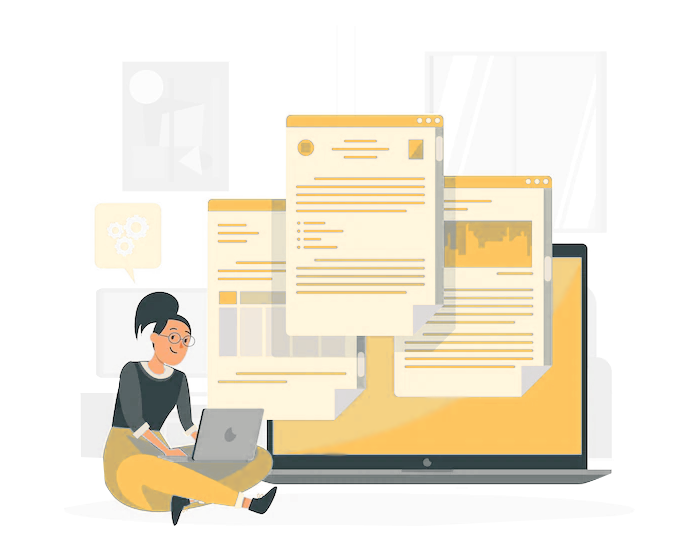 This will allow them to have a much greater reach, getting to an audience above the one they had before and gaining a higher reputation on Google. Growwer is a tool developed within the iSocialWeb Group and has more than 10 years of experience in communication and SEO.
The truth is, not all users who enter a website buy products. There are companies with 5% conversions and others with less than 1%. Therefore, the importance is not to reach more people, but that those users who enter the web are of quality and become customers.
Growwer is a tool that serves to attract only qualified traffic, that which is most likely to convert.
This allows it to capture registrations, to have a higher percentage of sales, and to be better positioned in Google, thanks to SEO strategies and to open the doors to new business and collaborations.
Advantages of using Growwer
Growwer has many advantages for your agency's marketing area. It can help you both to manage long-term strategies, achieving results for your clients, and at a given moment when you need to carry out a specific campaign to achieve a sales peak.
It will also help you achieve a very natural and organic visibility on the Internet, optimizing to the maximum the budget that can be assumed by each client. While continuing to work on the client's website, you can rely on other media to validate and recommend their products or services.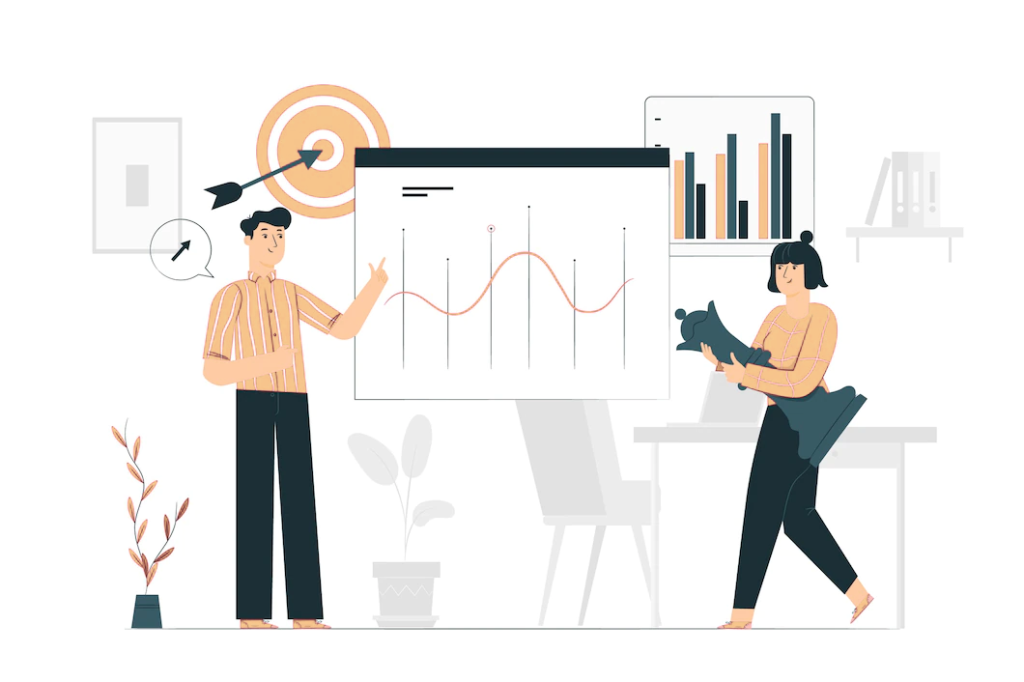 Many of these media outlets or blogs have a larger audience than you can reach on your own and are directly oriented to the target buyer of your products. The advantages that we present below do not depend on the size of the company, but in Growwer we will adapt perfectly to your needs:
You can register all the projects you have, specifying the needs of each client.
Manage individually the strategy of each project, being able to review related media, mark them as favorites or buy a new article, all from each project's panel.
Obtain a much greater and strategic visibility, choosing related and quality media.
Use the filters for a faster search, tailored to the needs you are interested in for your strategy.
Choose where to publish among the wide range of blogs, digital newspapers and online media.
Take advantage of the best price and flash offers, promotions and temporary discounts in digital media.
We offer the possibility of publishing new articles created from scratch or the insertion of links in existing articles.
Each of the articles will have a highly visible and accessible link that takes customers directly to the target website.
You will achieve a higher SEO positioning.
Through link building, you will be linked to the media related to your products.
You will be able to build the perfect appearance that you want to give when users find you on Google.
Work on your reputation, diffusing the negative opinions or reviews that have been made of a project on Google.
Functionality and services
Growwer's platform has become one of the leading marketing tools due to its effectiveness.
More than 4,000 businesses have already trusted us and have been able to see their own growth thanks to our help. The articles that are introduced in blogs and pages that users usually read, have a greater impact.
It is a fundamental tool for agencies, as it helps to manage several projects at the same time and speeds up the work exponentially, saving time and resources.
This is the best way to carry out link building strategies and reputation of your clients, improving the positioning of their websites and informing potential customers, without falling into SPAM.
The service we offer in Growwer is very easy to use, all you have to do is follow these steps:
Once you register in Growwer, go to the buyer panel.
Register the projects of your clients and enter some key data that will help us to know what type of media or blog is the ideal to generate business and to whom it is directed. At first, you will have a limit of projects to register, but this limit will disappear if you top up your wallet.
In a matter of seconds, the tool will show you the available media and where it believes you will find more like-minded users or potential customers for that particular project.
Top up the wallet balance. The invoice is generated according to the billing data indicated in the profile.
Review the list provided by Growwer. Make your own selection of the media you are most interested in and decide in which of them you want to appear. You can use the filters to narrow your search to the media you are interested in.
When you decide where you want to publish, simply click on "New article" or "Link in existing article", depending on what you are looking for. When generating an order it is very important that you provide detailed information to ensure that exactly what you want is published, such as the title, editorial or media information and links and anchors.
Once the order has been processed, you don't have to do anything else, because we take care of contacting the media to guarantee the publication of the content, manage the editorial staff and publish it in the chosen media.
Growwer offers two services: self-managed service: a generic service, and a managed service.
Agency FAQ
Can I manage several projects at the same time?
Yes, there is no problem in registering several projects, as you can assign them specific names so that they are easily recognizable. You can also use the filters to locate them. There is no limit to the number of projects you can add, but you will be required to top up your wallet to be able to add more than 3 projects. This is a security measure of the system itself. 
Can I address several countries or languages on the same project?
Yes, when you register a project you must indicate the country and language you want to target, so that the media list will offer you a result according to your interests. If one of your projects targets several markets, you can register it several times and focus it on a specific country or language. Remember to identify the project with a clear name to make it easier to locate it, for example: project name + country.

Also, remember that if you want to register several projects you must top up the wallet balance.
Can I focus a project on different themes?
Yes, although to make the search more accurate if you want to focus on specific themes, you should create several projects with different themes, since only one theme is allowed per project, so that the affinity system works correctly.
Can I unify all communications to the same account?
At Growwer we work with a single user that will be identified with the login email and will serve as a contact to process any incident. If there is a problem with an order, the Growwer team will contact you through that email. In addition, all updates and notifications will be made through this email.
Can I add several users to the same account?
No, there will be only one contact email which will be the registration one. Given this, we recommend that this email is the agency's account and that it is checked frequently to be aware of the status of orders. Internally you can give us an answer from any internal email or from the managers and we will continue the communication through there. But the notifications, incidents or questions, will be relayed to that single contact email. 
Can you generate invoices to each of my customers?
Invoices are generated automatically with each top up of the wallet. When you make a top up you must choose the amount to be recharged and the payment method, which can be a credit or debit card, or via Paypal. According to all the billing data indicated in the profile, an invoice will be generated and you will be able to download it in the wallet's history. 

Therefore, if you want to generate invoices for several customers, you will have to modify the billing data for each customer each time you top up. Unfortunately, it is not possible to save multiple billing data but this is a feature that will be available in the future. 
Is it better to create an agency user or a user for each customer of my agency?
Both options are valid, depending on how you want to manage your work.

You can opt for a user that manages all projects and all customers as an agency, in a unified way and from a single panel you can control all orders that are being processed. At the level of recharges the normal and more comfortable thing is that the agency recharges it and later invoices it to its clients according to the assigned budgets. 

The other option would be to create a user for each client, where both the client and the agency would have access to the tool. The user would be the client and he/she would be able to recharge the wallet, but all the actions would be carried out by the agency. Remember that all communications and notifications arrive to the user's email, so if the agency wants to have access to this information it should have a joint email account, where the manager can check the updates.
Growwer is an excellent management tool for agencies, where you can find the most relevant media and manage your clients' campaigns. Investing in Growwer is investing in smart marketing: the one that grows progressively to reach the top positions. From Growwer we put it on a plate for you.