Can you imagine making a publication and having 20,000 people interested in your product or service visit it every month? Well, this has been possible with an expenditure of 110€ by one of our clients.
Before explaining more about this success story, let's take a look at the data. The publication currently has an estimated 20,700 organic visits, which are achieved thanks to 421 keywords positioned of which 56 are in Top10, as shown below: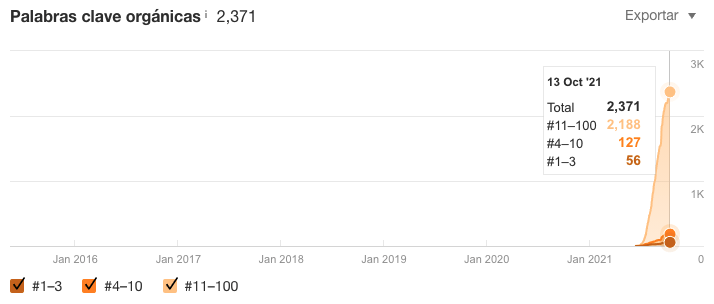 In this case the client sought with the publication to go to the volume of keywords that could rank on the first page and that with the sum of words of high average traffic, could generate a good volume of recurring visits to give more visibility to the company to which the news referred. Here you can see some of the volumes of keywords that are positioning on the first page.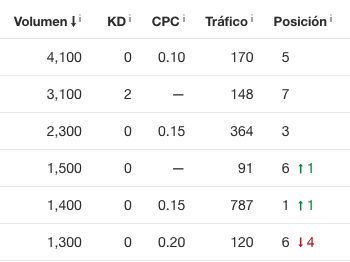 Also, much emphasis was placed on trying to cover with the content of the article, all the terminology that could be answered within a complete search intention of that cluster of keywords chosen by traffic.
Here it is added that special care was taken in the selection of the image of the news, since it was also sought, as it was later achieved, to capture traffic from google discover and also to appear in the list of featured news of google SERPS. Here is an example of the module in question: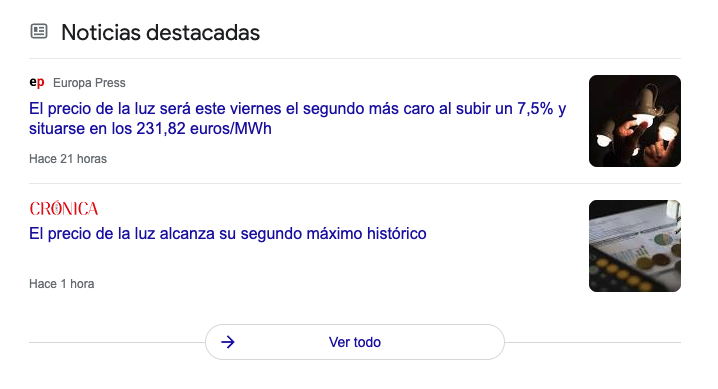 How can I get these results?
The process is very simple, but if you don't know SEO we can do it for you, you only have to use our managed service that you will find here.
We detail it in 3 easy steps:
The first thing we have to do is to find our direct competitor that has more informational traffic, since we will use their database of keywords with higher seed traffic for our analysis. For example, let's imagine that we have a health website specialized in diets:
I would take my domain, add it in Ahrefs and go to "Organic Search" > "Competitor Domains" and here I would sort by: "Keywords unique to competitor" as seen in the following image: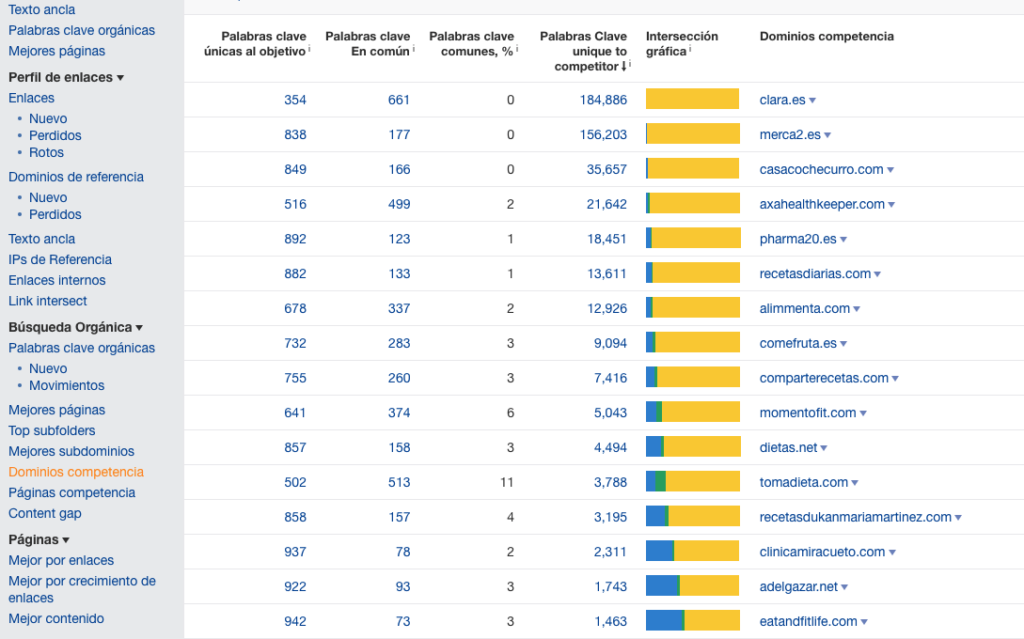 As you can see we have a list of websites that rank for keywords in this sector, which are competitors of our project and what interests us is to know which ones have more unique keywords. For this case I would choose a website that is as focused as possible to my sector, for example: alimmenta.com
We will open this domain in Ahrefs and go to "Organic keywords" and we will mark a filter to show only keywords that rank in TOP10 and we will order them by volume. Why in Top10? Well, because if this website ranks in Top10 we will have a good chance that we or the articles we generate from Growwer will rank too. Here is the result: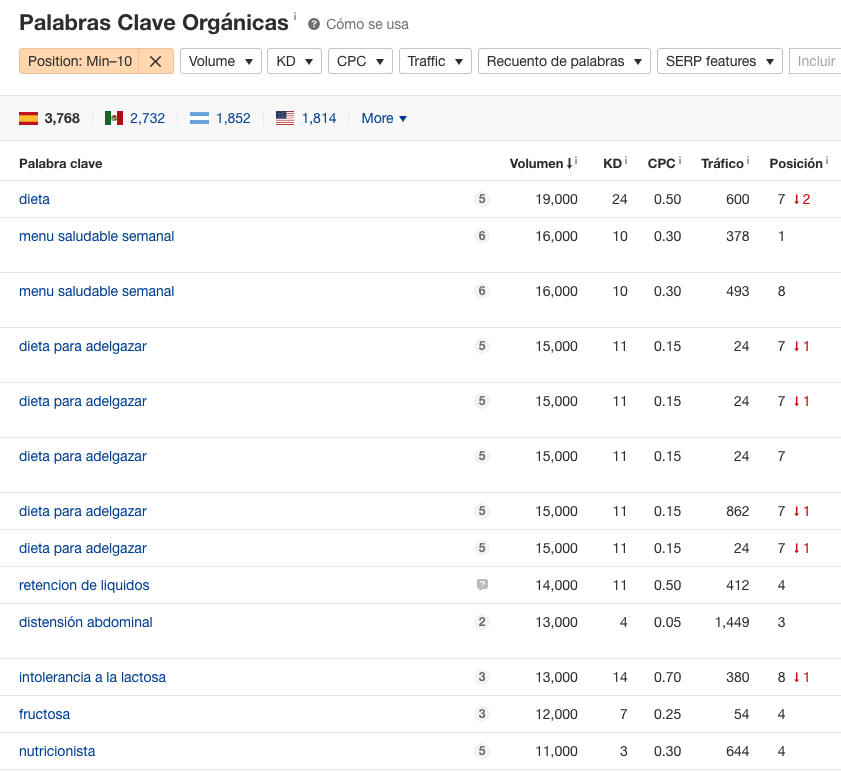 Ahrefs usually repeats the keywords, so the best option is to download the first 200 keywords and remove the repeated ones from excel.
The last step will show us in only 5 minutes all the results with least effort. You only have to add now your project to Growwer. And the important thing is to enable this option: "Configure SEO information".
This will allow us to dump all the interesting keywords that we have found before and Growwer will return in just a few minutes all the media or blogs in which we can publish an article that our potential customers will read and that also has high chances of positioning for those keywords.
What are you waiting for to get more visibility for your business or company?