If we make an analogy between cars and websites, your website would be the car and the links would be the gasoline that helps it to move. For a website to be crawled by search engines and for them to see and give it the importance it has on the internet, it needs quality and contextualized links, which will act as votes of confidence to climb positions in Google.
Links have always been a key factor in the SEO of a website. Google makes use of both internal and external links to discover the pages that exist on the Internet and consequently, they are an indispensable element in SEO. They also provide a lot of information about how websites are related to each other.
Next, we are going to talk in detail about the secrets and advantages of link building and how it relates to SEO (search engine optimization).
Is it dangerous to buy backlinks?
It is normal that you have read or heard that buying links is dangerous for your SEO strategy. This is like everything in life, if you do it wrong you have a good chance that it will affect you on a negative way, but knowledge is power and understanding how to do it correctly will make the fear of that risk a secondary concern.
Why buy quality links?
Most of the manual links, links without traffic, in massive press releases, decontextualized… rarely index, attract traffic or derive strength, so they will not help you to climb positions in Google and will be a waste of time and money.
Getting links for the sake of getting them does not add value to the SEO strategy, so it is better to have few but quality links, than a multitude of links that will never be used by users, so they will be clearly artificial and will never attract future buyers or visitors to your website.
Google recommends that you create quality content and that thanks to this the links will come naturally to your website, but anyone who has a website and wants it to be a profitable business knows that this is totally utopian. A quality link is a scarce resource and like any scarce resource it has a cost.
Can I find quality links for free?
Yes, there are many techniques to get links, but you have to evaluate if the ROI of the action is positive. You can make a viral campaign of your company, offer yourself as an expert to write on third party websites in exchange for a link, try to replicate links from your competitors… but as you can imagine this is not very FREE, since it involves time, resources and does not always pay off.
Why buy links on Growwer?
Mainly for practicality, savings and optimization of resources and time. Link building is time consuming and tools like Growwer reduce the time to minutes. With a 5-minute registration process and for free, you will have access to a list of more than 20,000 media and blogs from all over the world, filtered for your needs and that are willing to sell you a publication with a link, complying with Google's requirements to mark it as a quality link. And if you don't even have the time or lack the knowledge you can use the managed service where the Growwer team does the work for you.
In addition, if you want to buy at the best price, you can use growwer to import the media you find on other platforms or find online and compare prices to always buy cheaper.
Are links in newspapers good?
A newspaper, if it has traffic, is by definition a credible entity to link to any project. Newspapers have recurring users, fresh content, they appear in Google News, Discover… they are websites that also tend to have a very good authority… In short, they are recommendable websites to receive links for your project.
So… Should I always buy links in newspapers?
Absolutely NO. It is not natural that all the references that your website has are from newspaper websites. Having a variety of page types within your linking strategy is the most natural thing to do. Also, you have to consider that the newspaper should have content about your subject or your company, so that your link is contextualized.
Are links in blogs good?
Blogs have the peculiarity that they are usually thematized and written by people or professionals who like that topic and go in depth about it. Blogs are an excellent resource to reach a segmented audience on a specific topic.
It is true that a blog does not have, in general, neither the traffic nor the authority of a newspaper, so a priori visibility will be lower. But it must be careful that it has a simpler structure and a much smaller amount of content, so it will also be easier to be visible to the users who access it and they will be interested in the publication.
How much does it cost or what is the price of a link in a blog or newspaper?
The prices usually range from 20€ to thousands of euros or dollars, depending on the quality of what you are buying. If we talk about means of transport, it is not the same to buy a scooter than a truck or a porch. Although it is true that on average in the Spanish market and LATAM is usually, being quality publications, between 80 and 200 €.
How can I buy a quality link or backlink for SEO?
Thanks to Growwer it is SUPER EASY. We tell you in 5 easy steps:
Register in the tool: https://tool.growwer.com/es/register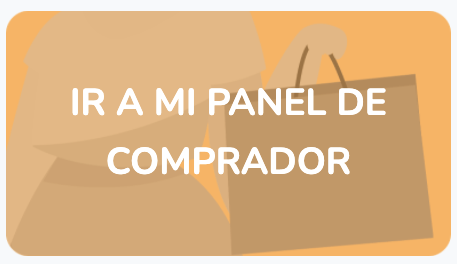 2. Go to the section of:
3. Go to "Add Project" to register your website.
4. Fill in the basic information requested in the project generation process: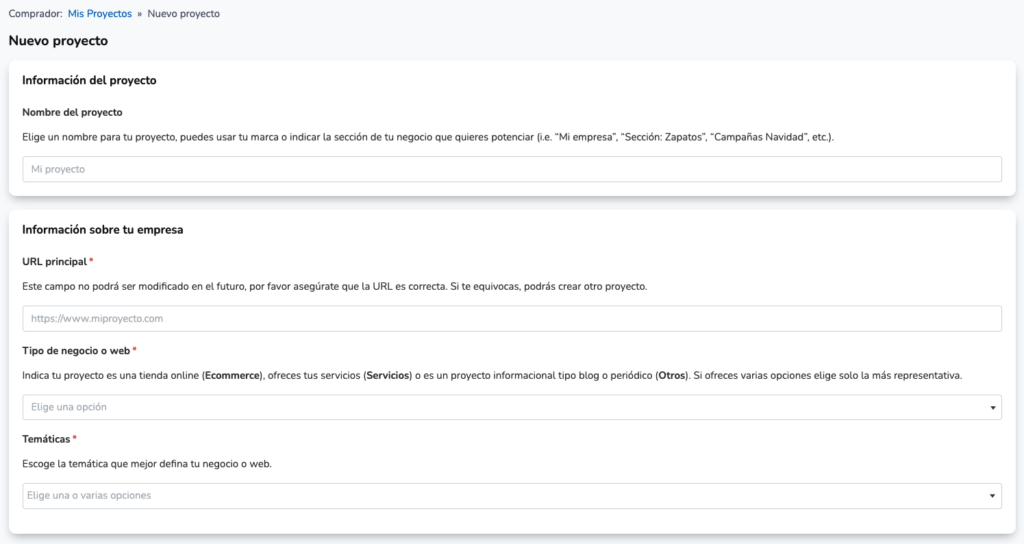 You will see that the data is very simple. Here as a recommendation, we would tell you to enable and add in the "Configure SEO information" section the keywords that you would use or use in your web blog. Informational words that help the system to find the best sites for your web. The more information our algorithm has the better results you will get and the more impact your campaign will have.
After this process our system will start to cross all the information of the project needs, with the database of more than 20,000 media and blogs that we have, in order to find the sites where your website can get the best SEO link.
Now you just have to choose among the media and blogs that best fit your needs: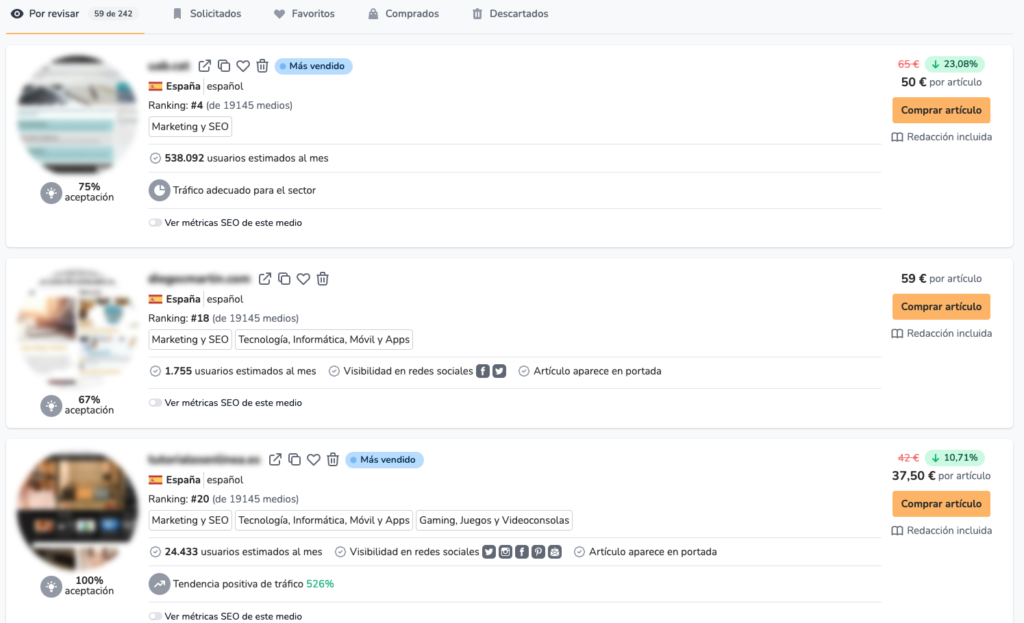 It is important that you look at several points here:
The estimated users per month: This will be the number of people who visit the website monthly.
If it appears on the front page, since the front page is usually the page with the most visits of most websites and also the one with the highest Page Rank or SEO strength.
Unfold the option "View SEO metrics of this media" and here you can see the traffic trend that has had that website, to dismiss websites that are falling in google.
Keep in mind that the purchase of the article is the final price: it includes writing the article optimized for SEO, management with the media, proofreading…
Now you only need to ask how you want the article you need to be written. The more detailed information you provide, the more the article will be adapted to your needs and the more information our editors or the media itself will have to give you back what you need.